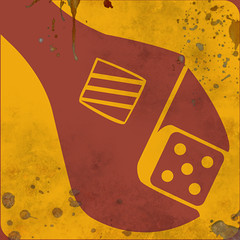 Allen White
Art Director/Developer
Carmel, United States of America
Summary
Think of me like an engineer, who solves your art problems.
I create holistic art solutions for products, from initial concept through the entire pipeline to a functioning asset in engine. This includes; look development, shader creation, in-engine workflow tools, to client-side engineering, all with an eye towards maximizing the needs of the product and the strengths of the dev studio.
If you need tech-art or Unity optimization solutions reach out!
Skills
Art Direction
Concept Art
Illustration
3D Modeling
Technical Art
C#
Software proficiency
Productions
Video Game

Wild Wings VR

Year

2018

Role

Art & Code

Company

Dicewrench Designs LLC.

Video Game

Star Trek Timelines

Year

2015

Role

Art Director

Company

Disruptor Beam Inc.

Video Game

Smashmuck Champions

Year

2011

Role

Project Lead

Company

Kiz Studios Inc.
Experience
Art Director at Disruptor Beam Inc.

Framingham, MA, United States of America

Define visual direction, engineer client systems, prototype games, and establish pipeline solutions for creating and integrating art assets and visuals that push the envelope of mobile and tablet gaming.

In-development Titles: Unannounced Project (Android, iOS), Unannounced Project (Android, iOS, FB, WebGL)

Released Titles: Star Trek Timelines (Android, iOS, FB WebGL), The Walking Dead : March To War (Android, iOS)


Owner at Dicewrench Designs LLC.

Carmel, IN, United States of America

Responsible for developing prototypes for fundraising, organizing and supervising remote contractors during development, and creating games.

In-development Titles: Cutlass & Compass (PC)

Released Titles: Wild Wings Air Blue Racing(WinStore), Wild Wings VR (GearVR)


Lead 3D Artist at Disruptor Beam Inc.

Framingham, MA, United States of America

November 2014 - January 2016

Created custom Starship PBR shaders, visualization code, exemplar assets and fx solutions. Worked with team to refine art pipeline to ensure quality and performance across a wide range of mobile devices. Managed In-House and Outsourced production of Starships and other art assets.

Project Lead at Kiz Studios Inc.

Charleston, SC, United States of America

April 2011 - January 2014

Responsible for organizing and supervising team of 9 artists and developers to produce SmashMuck Champions (PC/Mac), an online free-to-play multiplayer arena game.



SMC became a live service 8 months after beginning development and entered closed-alpha, which users paid up to $100 to join. SMC was released on Steam (Early-Access Free-to-Play) and Kongregate (Open Beta) and has over 500,000 users. SMC was later re-launched as TransGalactic Tournament on Playstation Network.



Also, responsible for speaking to press at conventions including audio and video interviews, leading Q&A panels, designing and managing production of convention booth space, swag, and marketing material. Also responsible for analyzing metric data for both retention and sales.


Art Director at Kiz Studios Inc.

Charleston, SC, United States of America

Responsible for organizing and supervising team of 15 artists across multiple departments, maintaining studio pipeline, establishing and directing style, game design and art development on video game, web comic, print, and cinematic projects. Also responsible for creating and preparing internal documentation and presentations for corporate office and investors. Created core designs for use throughout Kiz "Muck" IP projects including props, characters, and locations.



Released Digital Titles: Muck Wars, Traveler's Guide to Planet Muck Interactive Tour, Critter Escape (Mobile iOS/Android), Mix-A-Muck (Mobile iOS/Android)

Lead Concept Artist at Kiz Studios Inc.

Charleston, SC, United States of America

Responsible for leading multiple teams of 2-3 developers and artists, establishing and directing style, game design and art development on video game, web-based flash game, and board game projects.



Released Digital Titles: Crystal Maze, Aim-n-Shoot, Flower Defense, Gear Mania, Crystal Cleanser, KizMemory, Totemaku

Texture Painter and Concept Artist at Kiz Studios Inc.

Charleston, SC, United States of America

February 2009 - August 2009

Additional responsibilities; Commercial matte painter, Packaging design, Training new artists and interns, and other special projects.

Illustration and Design at Freelance

United States of America

November 2009 - January 2014

Clients Include:

Dreamspike Studios, Sarissa Games, Tall Guy Games, Healthstatus.com, APE Games, Soma Games, Rocketsnail Games